Philosophy
Tiny Triumphs - Lethal Drug Shortage Irony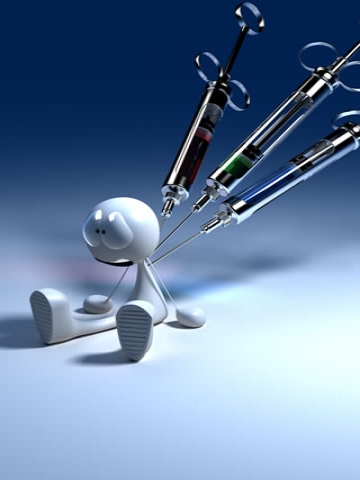 No, I'm not talking about the fact that the standard practice is to sterilize the needle for a lethal injection (it does make one wonder, though), or even about the fact that the lethal drug has an expiration date...
I'll just let Stephen Colbert explain:
The Colbert Report
Get More: Colbert Report Full Episodes,Video Archive
Total life savers :)
.
-
Patricia Churchland On The Colbert Report
One of the challenges many of Stephen Colbert's guests have, even those who are super educated and smart, is being able to deal with the speed of his wit and sophistry. Of course, philosophers from the time of Socrates have learned how to deal with...
-
Take The Money, Donald Trump! Do It For The Children!
Apparently Donald Trump wants to help charities, but he won't donate the money without extorting President Obama to release documents that, let's face it, will not satisfy the birthers and their conspiracy theories. Fortunately, Stephen Colbert...
-
The Evolution Of The Y-chromosome In The Colbert Report
Though I like to try to keep up with scientific developments, and consider myself relatively literate (for a layman) in these matters, there are times when I am truly surprised at the fact that something I thought I basically understood turns out to be...
-
Bill O'reilly Proves God's Existence?
It kind of sucks when some of us spend years of rigorous disciplined training and research trying to understand the nature of reality only to be one-upped by the supernatural theo-philosophical powers of pundits like Bill O'Reilly. As part of this...
-
Rep. Steve King Is A Racist Douchebag
One could argue that it takes major balls to make the claim that minorities (like blacks and native Americans) owe reparations to white people for past injustices (like the cost of slavery), but a better argument might be that what it takes is a complete...
Philosophy