Philosophy
The Royal Society...new online papers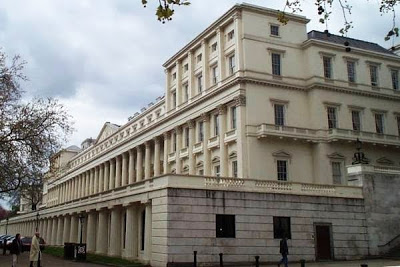 "The Royal Society puts historic papers online"
November 30th, 2009
BBC
One of the world's oldest scientific institutions is marking the start of its 350th year by putting 60 of its most memorable research papers online.
The Royal Society, founded in London in 1660, is making public manuscripts by figures like Sir Isaac Newton.
Benjamin Franklin's account of his risky kite-flying experiment is also available on the Trailblazing website.
Society president Lord Rees said the papers documented some of the most "thrilling moments" in science history.
The Royal Society grew out of the so-called "Invisible College" of thinkers who began meeting in the mid-1640s to discuss science and philosophy.
Its official foundation date is 28 November 1660 and thereafter it met weekly to debate and witness experiments.
Mozart study
The papers published on the Trailblazing website were first printed in the society's journal, Philosophical Transactions.
They were chosen from 60,000 printed since the journal's foundation in 1665 - a date which makes it the oldest continuously published scientific periodical in the world.
Among the highlights are a gruesome account of a 17th Century blood transfusion and the article in which Sir Isaac showed that white light is a mixture of other colours.
Also included is Mr Franklin's account of his ill-advised attempt in 1752 to show that lightning was a form of electricity by flying a kite in a storm, and a 1970 paper on black holes co-written by Professor Stephen Hawking.
There is also an entertaining paper about a study of the nine-year-old Mozart in London in 1770 to determine whether he really was a child prodigy.
Suggestions he was in fact a midget adult were dismissed by writer Daines Barrington on the grounds that young Wolfgang was more enthusiastic about playing with his cat than practising his harpsichord.
'Thrilling moments'
Lord Rees said:

"The scientific papers on Trailblazing represent a ceaseless quest by scientists over the centuries, many of them Fellows of the Royal Society, to test and build on our knowledge of humankind and the universe.
"Individually, they represent those thrilling moments when science allows us to understand better and to see further."
The Royal Society is holding a series of events during its 350th year to mark the anniversary.
They include a nine-day science and arts festival next summer and a series of public lectures and debates at its London headquarters.
The Royal Society of London
-
Shock And Awe: The Story Of Electricity - Spark
The ancient Greeks knew that if you rubbed two pieces of amber, you'd produce static electricity, but apart from that, it would be another two thousand years until this weird, invisible, ephemeral, mysterious and (literally) shocking phenomenon would...
-
Sir Isaac Newton's "philosophiae Naturalis Principia Mathematica" At Auction
"Sotheby's to offer first edition of Newton's 'Mathematical Principles of Natural Philosophy'" by Ashoke Nag Nov,ember 23rd, 2013 The Economic Times On 27th November 2013, Sotheby's London will offer a first edition of the most important...
-
History Of Science Society And James Orchard Halliwell...a Scandal
James Halliwell-Phillipps "The first HSS: the sad fate of a 19th-century history of science society" How an 18-year-old Royal Society fellow's fascination for manuscripts sunk an early venture in the history of science by Rebekah Higgitt ...
-
Chemistry Captures Spys In World War I
Mabel Elliott, who worked as an assistant deputy censor for the British War Office, used heat to uncover messages written in invisible ink by German spies. Royal Society of Chemistry. "World War I spy-catching chemist honoured" November 10th, 2011 CBC...
-
Robert Hooke's "micrographia..."
I offer this for two reasons: To become familiar with Robert Hooke and to present the text in a new and cool electronic presentation--a "flip book". Robert Hooke (1635-1703) was an artist, biologist, physicist, engineer, architect, inventor and much...
Philosophy